If you want to have a better Unaffordable Lending claim with Allegiant, we strongly recommend that you sign up for the open banking and credit reports facility that we can offer.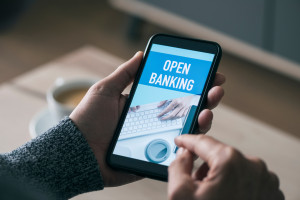 "How much does it cost?"
It costs you nothing to sign up for open banking and credit report through Allegiant. Allegiant will only charge a fee based on the cash-in-hand compensation you receive (if you win your claim) as outlined in our claims pack.
"How does Open Banking and a Credit Report help my claim?"
It is all about having the evidence that you could not afford to pay back the money you borrowed. Having evidence is much more powerful than just remembering that lending wasn't affordable. Open Banking and Credit Reports are the tools that allow us to prove that you didn't have enough money left over each month to afford paying back loans and other credit. Or, they might prove that you were juggling too many credit commitments, and were generally struggling to manage your finances in a sustainable way.
"I don't want other people knowing my financial affairs. Is it safe?"
It is absolutely safe and Allegiant – as a regulated claims management company registered with the Information Commissioners Office – has a duty to keep all your information confidential. And we wouldn't have it any other way. We do not pass on your information to anyone else who isn't involved in your claim. This means that your account and borrowing history will only be passed on to the lender and (if needed) the Financial Ombudsman Service with a view only to winning you your claim.
Our staff are highly experienced and used to seeing account information. No one is going to judge you for your life style or purchases visible on your bank statements. We are only looking to show that the lender was in the wrong – by lending you money which you evidently could not afford to pay back.
"What is Open Banking and why is it important?"
In short, it is a simple way of sharing your bank statements – in a read-only format – with companies like Allegiant. It means that we can look carefully at your banking transactions for signs that lending you money would have been an irresponsible thing to do.
When making an assessment on affordability, the Financial Ombudsman Service will routinely look at the bank statements in the 3 months leading up to the money being lent:
"Our investigator reviewed the bank statements for the three months prior to Mr H's application and concluded Mr H did not have the disposable income needed to take on this loan. He in fact had a £92.10 shortfall each month after paying for his essential costs.

Lloyds challenged this approach, arguing three months was not representative of Mr H's financial position. But as it knows that is the approach we take to try to recreate what proportionate checks would most likely have shown a lender." https://www.financial-ombudsman.org.uk/decision/DRN-3817050.pdf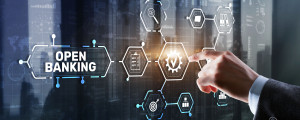 "Doesn't my lender have all this information themselves?"
Not necessarily. It is common that lenders do not carry out the level of detailed checks they ought to be doing, before approving lending. Or, the lender has failed to keep hold of and share the financial information it saw when it decided to lend the money to you.
In this example, the ombudsman was especially surprised and disappointed by the lender not being able to share documents:
"Considering the amount advanced, the monthly payment and the fact the loan was provided relatively recently, I find the paucity of detailed documentation provided to be astonishing. For example, Alphera cannot or will not even tell us the monthly income it had recorded for Mr F…" https://www.financial-ombudsman.org.uk/decision/DRN0307166.pdf
Lenders need to carry out proportionate and appropriate checks. If the lender did not do so, evidence needs to be available to prove that the lending was unaffordable – and that the lender would have discovered this had it done its job correctly, by carrying out proportionate checks in the first place.
This means that it may come down to you, or Allegiant, to provide the evidence needed to show the borrowing was unaffordable from the outset, in order to win your claim. We have seen plenty of examples where a lender is in the wrong (because they did not carry out the detailed affordability checks they should have done) but the claim still loses because the bank statements have not been provided by the customer:
"I've considered what Moneybarn would likely have found out if it had completed reasonable and proportionate affordability checks. We've asked Miss H to provide us with evidence of her financial circumstances at the time the lending was taken out. However, she hasn't given us enough information to fairly determine what proportionate checks would likely have shown Moneybarn. I've read Miss H's explanation that her bank accounts were closed but I think it would have been possible for her to obtain sufficient statements as the banks need to retain those records for a reasonable period." https://www.financial-ombudsman.org.uk/decision/DRN-3234065.pdf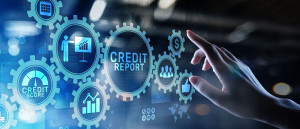 "How does a Credit Report help my claim?"
Your credit report is useful because it shows your history of taking out loans and other credit accounts, together with your payment history of those accounts.
A credit report won't tell the full story. For example, it cannot show what you were spending on food and rent each month – and how much money you had left over at the end of the month. Nevertheless, a credit report can often provide a useful snapshot of your financial situation going back quite a few years – where bank statements may not be available.
The credit report might show that you were juggling the repayment of multiple credit facilities, so it was a bad idea for your lender to lend you more money on top of what you already owed. Or, the credit report might show that you struggled with repayments, but the lender still decided to offer more money through an increased credit limit:
"Mr H has provided us with a copy of his credit report which contains information about the performance of his two Barclaycard accounts, which Barclaycard would have provided to the credit agency. And that information does cover the period prior to the credit limit increases in 2011 and 2012.

Our adjudicator thought that the credit file showed a sustained period of poor management of his accounts prior to the last credit limit increase for both cards, such that those lending decisions were examples of irresponsible lending." https://www.financial-ombudsman.org.uk/decision/DRN-3805440.pdf
"So what I should do now?"
If you have already asked Allegiant to help you with your claims, you're in safe hands. Once we have your agreement to view your bank statements and credit report, we will do the work for you, by viewing the information on your behalf. We will then set to work on seeing if you are a victim of irresponsible lending.
If you have any questions, do not hesitate to get in touch with Allegiant.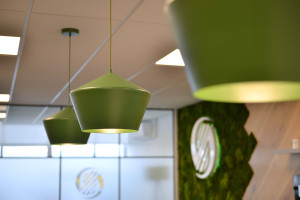 Telephone:
0345 544 1563
(Calls Charged At Local Rate. Monday To Friday 8:30 Am – 5:00 Pm Excluding Bank Holidays)
Email:
Helpdesk@Allegiant-Finance.Co.Uk