Westbury Private Clients LLP (WPC) was a wealth management firm that was authorised by the FCA on 1 July 2013 and operated as investment manager/discretionary fund manager (DFM) for the Westbury SIPP, which it launched in early 2014. Westbury Private Clients LLP was incorporated as a business on 15 November 2010 but has been officially declared in default by FSCS on 06 May 2022, after it has been in liquidation since 2017. It is estimated to have been managing £300 million in assets when it was wound up.
The FSCS said it has received 16 claims against Westbury Private Clients LLP in total, of which 10 are in relation to SIPPS, three for investment advice and three for pensions advice. Have you been sold pension or investment products by Westbury Private Clients LLP?
According to Companies House, the company has had several registered addresses over the years;-  1St Floor, 4 Staple Inn Holborn London WC1V 7QH; Juxon House St Paul's Churchyard London EC4M 8BU and 63 Walter Road Swansea SA1 4PT. Westbury Private Clients LLP had five officers three of which resigned through out its lifespan: James Paul Goodchild (active), Alan Mark Molloy (active), Matthew Gauntlett Shuter (resigned) Henham Limited (resigned) and MSS Capital Limited (resigned). Its last accounts were made up until 30 November 2016.
The Financial Services Compensation Scheme (FSCS) is accepting claims about Westbury Private Clients LLP. Were you mis-sold SIPP or investment products by any of the advisors at Westbury Private Clients LLP? If so, you may qualify for mis-sold pension or SIPP compensation from the Financial Services Compensation Scheme (FSCS).
What Did Westbury Private Clients LLP Do Wrong?
FSCS has received claims from customers highlighting concerns that Westbury Private Clients LLP didn't carry out enough due diligence. This is in relation to transfers/investments into the Westbury SIPP. The claims questioned the suitability of Westbury SIPP as an investment vehicle, due to the high-risk nature of the investments which led to investors losing money.
A SIPP or Self-Invested Personal Pension is a do-it-yourself pension that gives you freedom and flexibility as to how your pension is invested. You can put your money in a wide range of assets including property and Unregulated Collective Investment Schemes (UCIS). Your investment is held in the pension wrapper until retirement, at which time it can be turned into income.
When done right it is a valuable retirement planning tool to help you have a comfortable retirement.
A key role of a SIPP provider is to receive, hold and administer the underlying asset held in the SIPP. In order to carry out that role in accordance with the client's best interests, it must satisfy itself that it or its trustee has proper custody of and good title to the underlying asset. Such checks are frequently not done to the standard required, exposing some customers' pensions to financial harm and criminal activity. In a thematic review in 2014, the FCA found that "most SIPP operators failed to undertake adequate due diligence on high-risk, speculative and nonstandard investments" and the situation has not greatly improved since then. In a study that was published in June 2020, the FCA continued to find fault with 45% of pension transfers advice it checked.
Unhappy with your Pension or SIPP? We could help.
FSCS Westbury SIPP Claims
Westbury Private Clients LLP is now in default and you won't receive compensation from them. Fortunately, compensation has been set aside for people like you. The Financial Services Compensation Scheme (FSCS) the UK's compensation scheme for failed financial services firms will pay compensation for valid mis-selling claims against any advisor who has been declared in default by them. For the FSCS to be able to pay your claim you must prove that Westbury Private Clients LLP failed in its due diligence – in other words, did they do certain checks on the non-standard investments that would hold their customers' pension funds, before accepting them into its SIPP investment portfolio? Did it make sure they were appropriate for a SIPP, and did it identify any potential issues with them? Also, if it did identify potential issues, did it tell customers?
Our claims experts can advise on whether you could qualify for mis-sold SIPP compensation. Apply online today for an information pack to learn more.
Start your Westbury SIPP claim today
Apply Now
Insights from Our Pensions Team
Expert Insight: The Importance of Choosing the Right Pathway for Your Claim: CMCs and Law Firms Compared.
In this article, Allegiant's Pensions & Investments Manager, Andy Ramsay, explores the fundamental differences between the Court and Ombudsman routes for resolving pension & investment claims. The article highlights key differences in:-
costs consequences and funding arrangements
 the differing basis of an assessment that a Court will deploy when compared to an Ombudsman
 the potential need for claimants to attend a hearing in Court
Andy further explores outdated preconceptions about Claims Management Companies. This short summary is essential reading for anyone planning on making a pension or investment claim with the assistance of a CMC or law firm.
Click to Read
Learn With Allegiant: The Financial Services Compensation Scheme (FSCS) In A Nutshell
You may have heard of the Financial Services Compensation Scheme (FSCS), but do you fully understand its vital role within the UK's financial services sector? In this short piece, we look at:-
The type of claims FSCS covers (and those it doesn't).
How and when it can help
The FSCS claims process
This article will be of particular interest to anyone with a potential compensation claim against a financial service provider that has collapsed.
Click to Read
Learn With Allegiant: What is a SIPP?
The Financial Conduct Authority (FCA) has identified 'serious and ongoing failings' by both Individual Financial Advisers (IFAs) and Self-Invested Personal Pension Providers. Typically, mis-selling is related to the "wrong" type of investor being given poor or misleading advice as to what investments were relatively safe and right for them. In this summary, we look at What a SIPP is, and how they have been mis-sold, together with the FCA's review into sector malpractice.
Click to Read
Our Mis-sold Pensions Claim Procedure
Step 1

Pre complaint investigation and analysis. No paperwork? Don't Worry! We could still help.

Step 2

Once we've assessed claim prospects, we make a pension complaint to the Ombudsman or FSCS, where appropriate

Step 3

Pension complaint response received. We'll carefully analyse the response and advise you on how to proceed.

Step 4

If appropriate resolution cannot be reached with a live firm, and we disagree with their stance, we will refer the claim to Ombudsman on your instruction.
Our Fees - What You Need To Know
Worked Fee Example
As of the 1st March 2022 we have implemented a new fee structure which we have explained below. If you signed your contract with us prior to the 1st March 2022, please refer to your signed claims pack for our previous fee terms.
Our fees are owed upon a successful claim and will depend on the Gross Compensation you receive. "Gross Compensation" means the amount awarded to you whether this is paid directly to you or paid into an investment or pension, and prior to any deduction of any income tax due to HMRC on your award. Please refer to the definition of "Gross Compensation" and Section 5 of our Terms of Engagement for further information including a table showing how our fees work in different scenarios.
If successful, your fee will be calculated based on which band your redress falls into and will be charged by whichever is the lowest of:
the maximum percentage rate of charge for that band, or
the maximum total charge for that band.
The below table outlines the redress bands, the maximum percentage rate of charge and the maximum total charge is for each band.
| | | | |
| --- | --- | --- | --- |
| Band | Redress | % Charge (including VAT) | Maximum charge (including VAT) |
| 1 | £1 – £1499 | 36% | £504 |
| 2 | £1,500 – £9,999 | 33.6% | £3000 |
| 3 | £10,000 – £24,999 | 30% | £6000 |
| 4 | £25,000 – 49,999 | 24% | £9000 |
| 5 | £50,000+ | 18% | £12,000 |

Examples of how this would work in practice:
| | | |
| --- | --- | --- |
| Band | Lower example | Higher example |
| 1 | You receive £100 in redress; our fee would be £36. | You receive £1499 in redress; our fee would be £504. |
| 2 | You receive £1,600 in redress; our fee would be £537.60. | You receive £9,999 in redress; our fee would be £3,000. |
| 3 | You receive £12,000 in redress; our fee would be £3,600. | You receive £24,999 in redress; our fee would be £6,000. |
| 4 | You receive £30,350 in redress; our fee would be £7,284. | You receive £49,999 in redress; our fee would be £9,000. |
| 5 | You receive £55,000 in redress; our fee would be £9,900. | You receive £100,000 in redress; our fee would be £12,000. |
Please note, the above fee examples are for illustration purposes only. They are not an estimate of the likely outcome or fee you will need to pay. Each claim depends on its own merits.
It is possible that our fee may become payable before you have access to your pension or investment which may result in you having to pay our fee from your own funds
Cancellation Rights (Pension Claims)
You can cancel for free at any time within 14-days without giving any reason and without incurring any liability. You can communicate your cancellation by telephone, post, email or online.
You can cancel this agreement at any time after the 14-day cancellation period. However, if a complaint submitted by us is successful, the Success Fee will apply in the usual way.
You can cancel by post: Allegiant Finance Services Limited, Freepost RTYU–XUTZ–YKJC, 400 Chadwick House, Warrington Road, Birchwood Park, Warrington, WA3 6AE; (b) by email: [email protected]; (c) by telephone: 0345 544 1563; or (d) online at https://allegiant.co.uk/compliance/cancellation.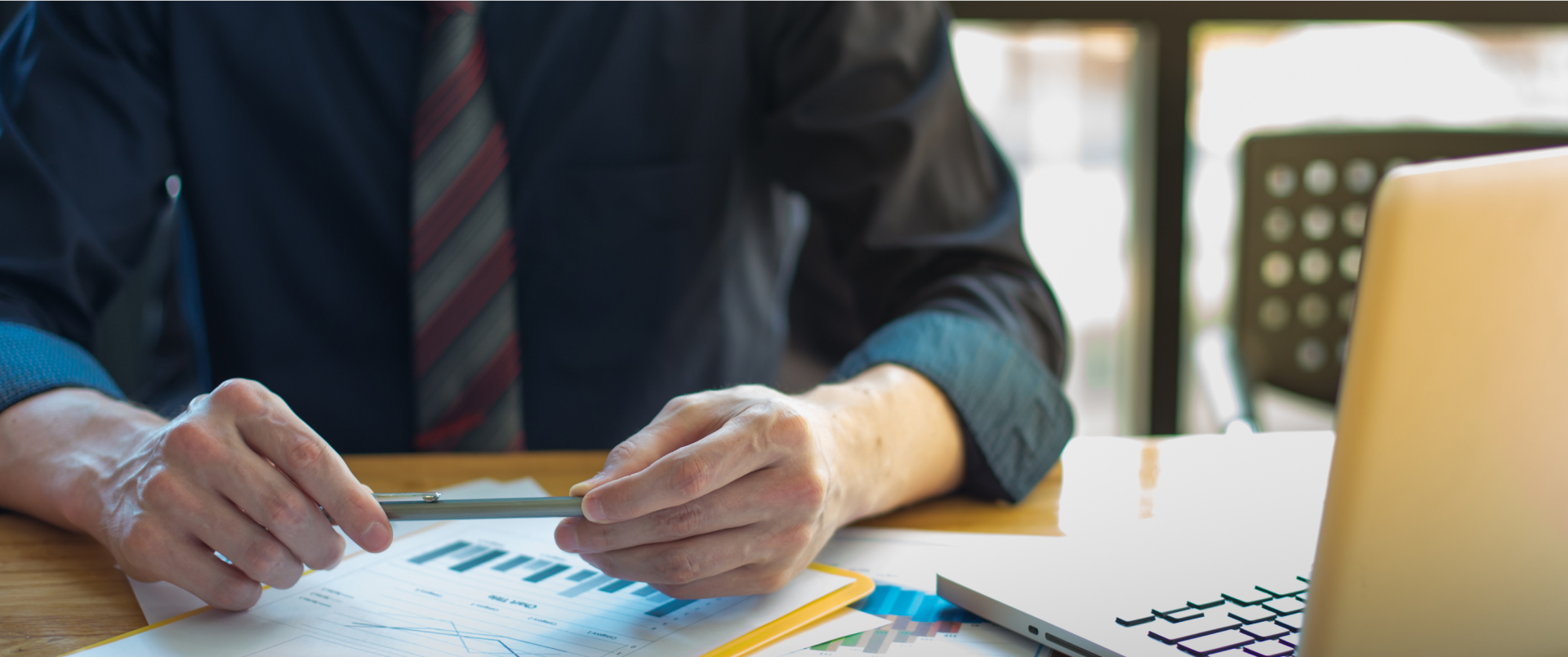 Looking for Claim Representation? Why Allegiant is a Great Choice for Pension Claims Assistance
Human
Our small, dedicated pensions team provide a personal touch
Trustworthy
We'll treat your claim as strictly confidential. Your personal information is safe with us.
Longstanding
We've serviced over 100,000 clients across all service lines since our inception in 2010.
No Paperwork? Don't Worry!
We could still help if you don't have all your paperwork or details. Our team are experienced in helping locate paperwork where possible.
Technologically Driven
Our online application system and claim audit surveys enable us to offer an efficient and convenient claims journey.