Vauxhall Workplace Salary Pension Claim
Vauxhall Motors offered their employees a handsome pension package. Until recently, many Vauxhall employees benefited from desirable defined benefit pensions, including final salary pensions.
Did a financial adviser convince you to swap your valuable final salary pension for an inferior fixed scheme? If so, you are likely the victim of a missold salary swap. The Financial Conduct Authority (FCA) has issued warnings to Vauxhall pension holders, advising them to be wary of misleading and negligent advice from independent financial advisers.
Independent financial advisers, many of whom only received commissions on a 'contingent fee' basis, failed to consider their clients' unique needs. Instead, they recommended missold DB transfer products that they knew were not a good fit, causing them to lose their valuable retirement savings. They put their own incomes above their clients' best interests. Does this sound familiar?
If so, you are a victim of a missold salary swap – and we can help. Allegiant can help you file a defined pension claim and get the defined pension compensation you deserve.
What is a Vauxhall Pension Transfer?
If you worked for Vauxhall Motors, you might have been enrolled in a final salary pension. Though rarely offered today, final salary pensions are extremely desirable pensions that payout at the rate of your final salary for the rest of your life. On the other hand, fixed pensions are finite – when the money runs out, it's gone forever.
They continue to keep up with the rate of inflation, so you'll never be priced out of your standard of living. They don't charge fees or come with any associated admin costs, unlike fixed private pensions. There are very few reasons why anyone would benefit from a final salary pension transfer, but that hasn't stopped independent financial advisers from suggesting them to unsuitable clients.
Final salary pensions can be traded in for a 'Cash Equivalent Transfer Value' (CETV). Advisers suggested their clients use this CETV to invest in private fixed pensions, but not before helping themselves to hefty commissions. Victims of missold salary swaps are left with inferior pensions that are often worth significant less than final salary schemes. You could end up penniless in your retirement years – but now you can make a salary swap claim.
Do you qualify for Final Salary Transfer Compensation for your Vauxhall Pension?
Pension transfers are unsuitable for almost all clients. Unless you have a terminal illness, you are likely the victim of a missold salary swap. You can now make a defined pension claim – if successful, you could receive defined pension compensation.
If you had a Vauxhall pension and a financial adviser suggested you transfer, you now have legal recourse and can recoup some of what you lost. Our expert Allegiant team has a lot of experience helping people like you get the compensation that you deserve.
To have your prospects assessed by our specialist team, simply fill in our online form.
Apply Now
Insights from Our Pensions Team
Expert Insight: The Importance of Choosing the Right Pathway for Your Claim: CMCs and Law Firms Compared.
In this article, Allegiant's Pensions & Investments Manager, Andy Ramsay, explores the fundamental differences between the Court and Ombudsman routes for resolving pension & investment claims. The article highlights key differences in:-
costs consequences and funding arrangements
 the differing basis of an assessment that a Court will deploy when compared to an Ombudsman
 the potential need for claimants to attend a hearing in Court
Andy further explores outdated preconceptions about Claims Management Companies. This short summary is essential reading for anyone planning on making a pension or investment claim with the assistance of a CMC or law firm.
Click to Read
Learn With Allegiant: The Financial Services Compensation Scheme (FSCS) In A Nutshell
You may have heard of the Financial Services Compensation Scheme (FSCS), but do you fully understand its vital role within the UK's financial services sector? In this short piece, we look at:-
The type of claims FSCS covers (and those it doesn't).
How and when it can help
The FSCS claims process
This article will be of particular interest to anyone with a potential compensation claim against a financial service provider that has collapsed.
Click to Read
Learn With Allegiant: What is a SIPP?
The Financial Conduct Authority (FCA) has identified 'serious and ongoing failings' by both Individual Financial Advisers (IFAs) and Self-Invested Personal Pension Providers. Typically, mis-selling is related to the "wrong" type of investor being given poor or misleading advice as to what investments were relatively safe and right for them. In this summary, we look at What a SIPP is, and how they have been mis-sold, together with the FCA's review into sector malpractice.
Click to Read
Our Mis-sold Pensions Claim Procedure
Step 1

Pre complaint investigation and analysis. No paperwork? Don't Worry! We could still help.

Step 2

Once we've assessed claim prospects, we make a pension complaint to the Ombudsman or FSCS, where appropriate

Step 3

Pension complaint response received. We'll carefully analyse the response and advise you on how to proceed.

Step 4

If appropriate resolution cannot be reached with a live firm, and we disagree with their stance, we will refer the claim to Ombudsman on your instruction.
Our Fees - What You Need To Know
Worked Fee Example
As of the 1st March 2022 we have implemented a new fee structure which we have explained below. If you signed your contract with us prior to the 1st March 2022, please refer to your signed claims pack for our previous fee terms.
Our fees are owed upon a successful claim and will depend on the Gross Compensation you receive. "Gross Compensation" means the amount awarded to you whether this is paid directly to you or paid into an investment or pension, and prior to any deduction of any income tax due to HMRC on your award. Please refer to the definition of "Gross Compensation" and Section 5 of our Terms of Engagement for further information including a table showing how our fees work in different scenarios.
If successful, your fee will be calculated based on which band your redress falls into and will be charged by whichever is the lowest of:
the maximum percentage rate of charge for that band, or
the maximum total charge for that band.
The below table outlines the redress bands, the maximum percentage rate of charge and the maximum total charge is for each band.
| | | | | |
| --- | --- | --- | --- | --- |
| Band | Redress | % Charge (with VAT) | Maximum charge (with VAT) (£) | Maximum charge (without VAT) |(£) |
| 1 | 1 – 1499 | 36% | 504 | 420 |
| 2 | 1,500 – 9,999 | 33.6% | 3000 | 2500 |
| 3 | 10,000 – 24,999 | 30% | 6000 | 5000 |
| 4 | 25,000 – 49,999 | 24% | 9000 | 7500 |
| 5 | 50,000+ | 18% | 12,000 | 10,000 |
Examples of how this would work in practice:
| | | |
| --- | --- | --- |
| Band | Lower example | Higher example |
| 1 | You receive £100 in redress; our fee would be £36. | You receive £1499 in redress; our fee would be £504. |
| 2 | You receive £1,600 in redress; our fee would be £537.60. | You receive £9,999 in redress; our fee would be £3,000. |
| 3 | You receive £12,000 in redress; our fee would be £3,600. | You receive £24,999 in redress; our fee would be £6,000. |
| 4 | You receive £30,350 in redress; our fee would be £7,284. | You receive £49,999 in redress; our fee would be £9,000. |
| 5 | You receive £55,000 in redress; our fee would be £9,900. | You receive £100,000 in redress; our fee would be £12,000. |
Please note, the above fee examples are for illustration purposes only. They are not an estimate of the likely outcome or fee you will need to pay. Each claim depends on its own merits.
It is possible that our fee may become payable before you have access to your pension or investment which may result in you having to pay our fee from your own funds
Cancellation Rights (Pension Claims)
You can cancel for free at any time within 14-days without giving any reason and without incurring any liability. You can communicate your cancellation by telephone, post, email or online.
You can cancel this agreement at any time after the 14-day cancellation period. However, if a complaint submitted by us is successful, the Success Fee will apply in the usual way.
You can cancel by post: Allegiant Finance Services Limited, Freepost RTYU–XUTZ–YKJC, 400 Chadwick House, Warrington Road, Birchwood Park, Warrington, WA3 6AE; (b) by email: [email protected]; (c) by telephone: 0345 544 1563; or (d) online at https://allegiant.co.uk/compliance/cancellation.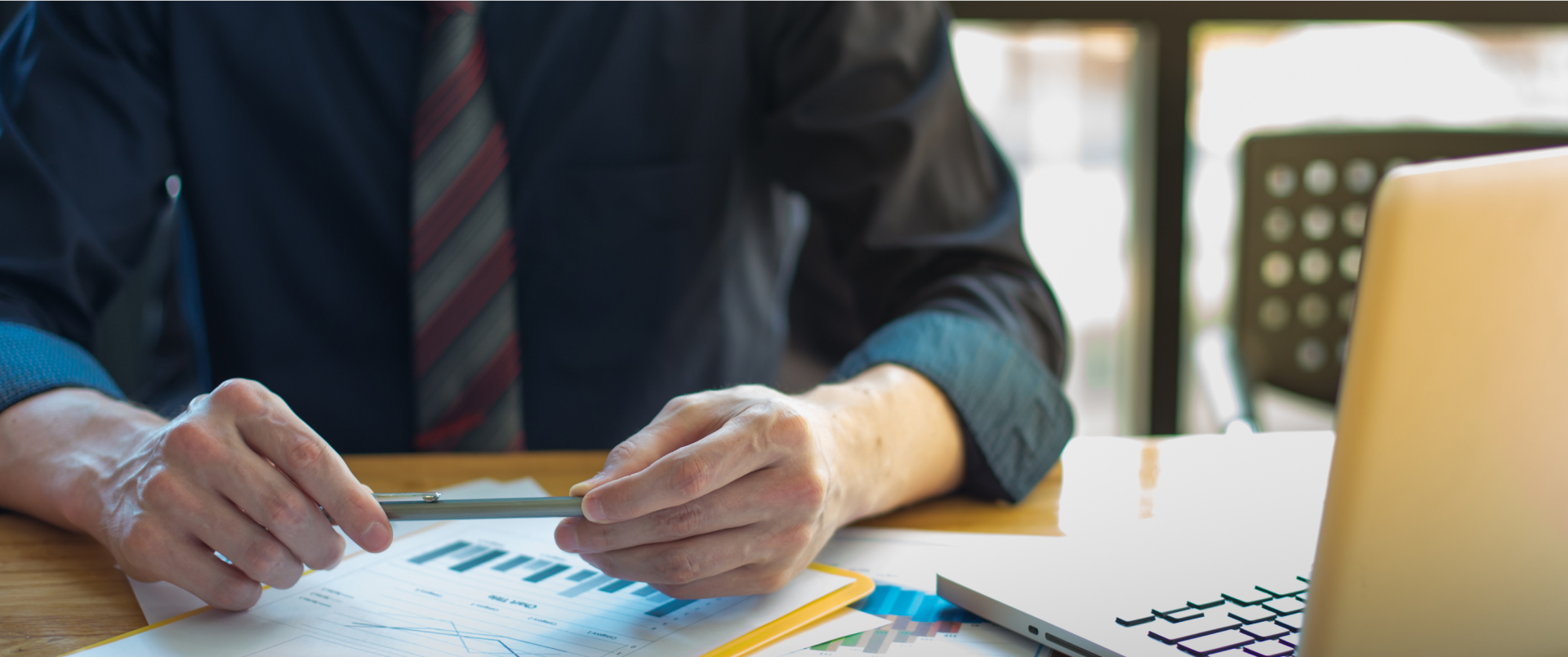 Looking for Claim Representation? Why Allegiant is a Great Choice for Pension Claims Assistance
Human
Our small, dedicated pensions team provide a personal touch
Trustworthy
We'll treat your claim as strictly confidential. Your personal information is safe with us.
Longstanding
We've serviced over 100,000 clients across all service lines since our inception in 2010.
No Paperwork? Don't Worry!
We could still help if you don't have all your paperwork or details. Our team are experienced in helping locate paperwork where possible.
Technologically Driven
Our online application system and claim audit surveys enable us to offer an efficient and convenient claims journey.